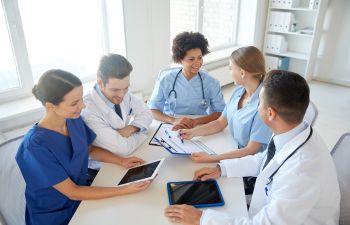 When you encounter severe problems with your health, as much as you may love your primary care physician, you will want a specialist who has the specialized knowledge to treat your problem. A vascular surgeon is a doctor that is highly trained to treat diseases of the vascular system. Without a vascular surgeon's knowledge of your condition, an incorrect diagnosis or treatment plan may put you in a life-threatening situation.
The vascular system consists of the blood vessels that carry oxygen-rich blood to and from the heart and throughout the entire body. These blood vessels, arteries, and veins are the roadways of your circulatory system. If the blood in your body is now flowing smoothly, your body cannot function. It is a vascular surgeon's primary job to help patients with vascular health issues understand what is causing their health problems and the options they have to correct them.
When people find out that they have a vascular health issue, they are first worried that they will need to undergo invasive surgery to treat the issue effectively. However, many vascular problems can be treated with medicine, exercise, or non-invasive treatments. A good vascular surgeon will first try to find non-surgical treatments for vascular issues because he or she understands the risks that are involved with invasive procedures.
Dr. Alan Benvenisty will proudly tell you that as a vascular surgeon, his expertise extends far beyond surgery. He is a doctor that treats diseases of the entire vascular system in many parts of the body. Depending on the extent of vascular disease, Dr. Benvenisty can perform a minimally invasive procedure or an open, complicated procedure. Because vascular disease can be a long-term condition, Dr. Benvenisty often provides ongoing treatment and care to his patients.
It is important to note that there is no one-size approach to treating vascular disease. There are many complexities of the vascular system, and the needs of every patient are unique. Dr. Benvenisty's philosophy concerning vascular treatment is that every individual and every circumstance is unique. With a conservative approach, Dr. Benvenisty is intentional about helping patients make informed decisions about their vascular health, and surgery is rarely the first option.
Contact our office today to schedule a consultation.
Posted on behalf of Dr. Alan Benvenisty
440 West 114th St, Second Floor
New York, NY 10025
Phone: (212) 523-4706
Monday & Friday 9:00 AM – 5:00 PM