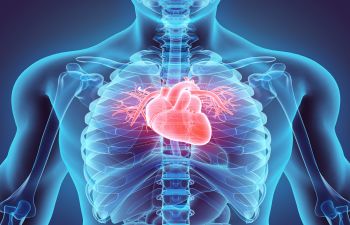 According to The Free Dictionary the aorta is "the great artery arising from the left ventricle, being the main trunk from which the systematic arterial system proceeds. It has four divisions: the ascending aorta, the aortic arch, the thoracic aorta, and the abdominal aorta." It is the largest artery in your body and its tube-like structure is about a foot long and a little over an inch in diameter.
So what does all of that mean to you? In short, your aorta is your main artery carrying your blood away from your heart to the rest of your body. Your blood exits your heart through your aortic valve and journeys through your aorta. The blood delivered through the arteries is rich in oxygen and vital to your brain, muscles and other cells.  
There are three layers to your aorta:
The intima- innermost layer
The media- middle layer
The adventitia-outer layer
If you have an issue with your aorta, it could have serious health implications for you. There are several aortic conditions that you may have. Some common symptoms for them may include: 
Sudden chest or upper back pain
Sudden abdominal pain
Loss of consciousness
Shortness of breath
Paralysis in your leg
Difficulty speaking, seeing or weakness on one side of your body
Walking difficulties
Dr. Benvenisty provides quality care and expertise for a variety of aortic conditions. He offers treatment options for you and is board certified in both general surgery and general vascular surgery in New York City with extensive experience in the diagnosis of vascular disease. Call and book your appointment with him today.
Posted on behalf of Dr. Alan Benvenisty
440 West 114th St, Second Floor
New York, NY 10025
Phone: (212) 523-4706
Monday & Friday 9:00 AM – 5:00 PM