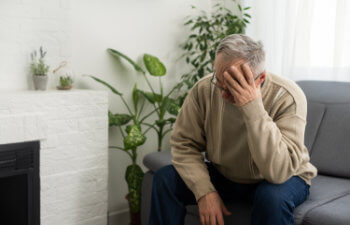 The two major blood vessels (known as the carotid arteries) supply blood and oxygen to the cerebrum. If these blood vessels become blocked, or the flow of nutrients is interrupted, this can result in a stroke. Parts of the brain tissue will wither and die, potentially resulting in life-changing medical conditions or even death.
It is vital to seek emergency medical attention upon noticing the symptoms of a stroke. The sooner you act, the more likely it is that crucial brain functions will be saved. Be alert for weakness in the face or arm, such as a drooping eye or mouth, or the inability to move the limbs. Slurred speech is also a cause for concern. Less commonly known indicators of a stroke include weakness on one side of the body, blurred vision, memory loss and a sudden headache.
While anyone, including children, is at risk of a stroke, there are certain factors that make this more likely to happen.
Medical Conditions
Any medical condition that weakens or clogs the arteries reduces blood flow to the brain and increases the chance of a stroke. Diabetes and high cholesterol both cause arterial stiffening and encourage the buildup of fatty deposits. High blood pressure weakens the blood vessels on the brain, potentially causing a bleed. An irregular heartbeat, known as atrial fibrillation, might lead to blood pooling in the heart, which leads to a blood clot traveling to the cerebrum.
Lifestyle Factors
Whilst a stroke can occur at any age, there is no doubt that getting older greatly increases the risks. Age brings about narrowing and hardening of the arteries, and makes them more likely to be clogged with fatty material. Reducing your alcohol intake and eating healthy contribute to a healthy cardiovascular system and lower the chances of a stroke occurring. Stopping smoking is not only good for your overall health; it will reduce your blood pressure and help prevent strokes.
Get the Best Advice for Optimal Recovery
Avoiding illness and maintaining a healthy lifestyle can mitigate the chances of experiencing a stroke. However, if a close family member has had a stroke or heart attack, your risk will always be higher. Treating damaged arteries requires a complex and multifaceted approach. Dr. Alan Benvenisty M.D. is a leading vascular surgeon in New York, and is committed to providing a personalized approach to treatment.
Contact Dr. Benvenisty today regarding any signs of carotid artery disease.
Posted on behalf of Dr. Alan Benvenisty
440 West 114th St, Second Floor
New York, NY 10025
Phone: (212) 523-4706
Monday & Friday 9:00 AM – 5:00 PM