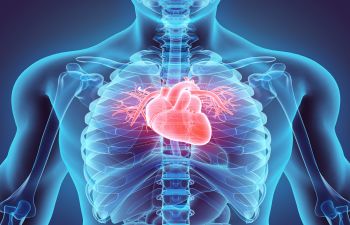 The vessels that carry blood and lymph around the body make up the vascular system. Blood is transported through the veins and arteries, whereas lymphatic fluid is carried in lymph vessels. These processes play essential roles in maintaining oxygen levels, nutrients, waste control and maintaining healthy fluid levels.
The blood vessels that take blood away from the heart are known as arteries. Any blood carried back to the heart is delivered by veins. The system also uses capillaries that are located between arteries and veins to deliver oxygen-rich blood around the body.
The entire process is complex and requires balance to work effectively. Any health condition affecting the vascular system can impact various areas of the body. The lungs, digestive system and kidneys are examples of other functions in the body that rely on a healthy circulation system.
Word Heart Day
World Heart Day, which occurs on September 29, is dedicated to reducing deaths from non-communicable diseases (NCDs) and cardiovascular disease (CVD). This goal is only achievable by considering all factors that impact on the circulation of blood.
You may have a healthy heart but if blood is not able to effectively feed and support other areas of the body, cell and organ health will suffer. The heart also has to work harder as the result of some vascular conditions. At his New York offices, Dr. Alan Benvenisty is committed to joining in the fight for better cardiovascular health.
Blood supply to organs such as the limbs, kidneys, liver and brain can become inhibited by a range of vascular diseases. Symptoms of vascular conditions may present as pain or cramping in the legs, feet pain, numbness in the limbs, loss of heat in the lower limbs, frequent infections and the development of ulcers in the feet.
In many cases, vascular diseases result from complex issues. Dr. Benvenisty will consider a range of factors in arriving at a diagnosis. Each patient is unique and deserves tailored treatment. Call our offices today to learn more about how vascular health impacts on the heart, or book an appointment if you are suffering from worrying symptoms.
Posted on behalf of Dr. Alan Benvenisty
440 West 114th St, Second Floor
New York, NY 10025
Phone: (212) 523-4706
Monday & Friday 9:00 AM – 5:00 PM