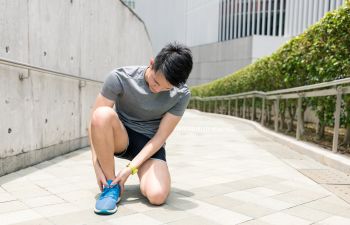 Deep vein thrombosis (DVT) is a leg blood clot. It occurs when a blood clot is embedded in one of your major deep veins in your leg, and your blood is blocked. If you suffer from DVT, it can involve a sudden or acute pain and cause you to swell or experience warmth in the affected leg.
DVT Statistics
The Centers for Disease Control and Prevention (CDC) provides us with important data on DVT.
The precise number of people affected is unknown, however as many as 900,000 people could be affected.
Estimates suggest that 60,000-100,000 Americans die of DVT.
Among people who have had a DVT, one-half will have long-term complications.
One-third of people with DVT will have a recurrence within ten years.
Approximately 5 to 8% of the U.S. population has one of several genetic risk factors. You can read about common symptoms of DVT here, as stated by the Mayo Clinic.
You may be surprised to learn that many famous people have suffered from DVT. Athletes, politicians, and actors have suffered from the harmful condition. You can discover more detailed information about "Celebrities Who've Had Blood Clots" here.
If you or a loved one has suffered from DVT, contact the office of Dr. Benvenisty. He has been instrumental in treating patients with minimally invasive techniques such as pharacomechanical catheter-directed thrombolysis (PCDT) and other similar methods. His variety of approaches allows you to get treatment on an outpatient basis.
To schedule your appointment with Dr. Benvenisty, contact his office on Amsterdam Avenue today.
Posted on behalf of Dr. Alan Benvenisty
440 West 114th St, Second Floor
New York, NY 10025
Phone: (212) 523-4706
Monday & Friday 9:00 AM – 5:00 PM