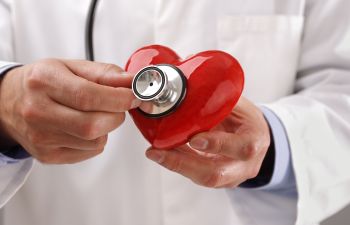 It is easy to dismiss thoughts about diabetes, especially in younger years when there is no medical history of this condition. However, diabetes can easily set in without your awareness of the associated symptoms.
Doctor Alan Benvenisty, as a vascular surgeon, prioritizes the health of his patients above all. He would prefer that all individuals confront the reality of developing type 1 or type 2 diabetes. The onset of diabetes directly influences the risk that you will require vascular surgery in your lifetime. With diabetes, early management is easily preferable to undergoing surgery.
The Warning Signs of Diabetes
Diabetes occurs when the body fails to produce enough insulin to allow blood cells to absorb glucose. Sugar levels in the blood will register as higher than normal. Symptoms of type 1 diabetes come on suddenly over days or weeks, whereas type 2 diabetes develops slowly, and may even go unnoticed in the early stages.
Glucose provides energy for the body. If your cells are unable to absorb enough glucose, you will feel noticeably tired and fatigued. Your appetite will increase and you will feel hungry soon after eating, as the body seeks to compensate for the lack of energy.
Sugar in the blood is usually absorbed through the kidneys, but if blood sugar levels are high, the kidneys are unable to remove it all. The unabsorbed sugars will be expelled from the body as urine. Accordingly, a tell-tale sign of diabetes is the need to urinate much more frequently. Increased urine production requires fluids, so you will become very thirsty as your body attempts to address elevated sugar levels.
Increased urination uses fluids that would normally serve other purposes within the body, so you will notice that your skin becomes dehydrated and itchy, and your mouth will feel dry. Abnormal fluid levels cause the lenses of the eye to swell, changing their shape and making it harder to focus, giving uncharacteristic blurred vision.
Diabetes and Vascular Disease
Diabetes is a key contributor to vascular issues. Doctor Alan Benvenisty strongly recommends early identification and management of diabetes symptoms. 
If you have diabetes and have any concerns that this condition is affecting your vascular system, seek a consultation with Doctor Benvenisty in New York City as soon as possible.
Posted on behalf of Dr. Alan Benvenisty
440 West 114th St, Second Floor
New York, NY 10025
Phone: (212) 523-4706
Monday & Friday 9:00 AM – 5:00 PM