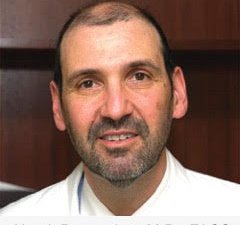 Dr. Alan Benvenisty, Vascular Surgeon, would like to wish everyone a very happy July 4th. It's such a great time to look back with gratefulness and also celebrate the freedoms that we enjoy in America. During this time of great reflection and celebration there are many parties under the bright lights of fireworks in the sky happening all over the United States. We'd like to remind you to enjoy foods that help your cardiovascular system function at its optimal potential.
Choose
Colorful fruits and vegetables
Almonds or walnuts
Salmon or tuna
Black or kidney beans
Oatmeal
Whole grains
Dark chocolate
Avoid
Processed foods
Sodas
Refined carbohydrates
Margarine
Bacon
Hotdogs
The goal of healthy eating and living is to keep the cardiovascular system healthy, strong and free from blockages. These blockages can lead to strokes. Prevention is key!
However, if you find that your carotid artery is blocked, there is a procedure that Dr. Alan Benvenisty offers to free it from blockages. Carotid Endarterectomy is performed when you have a moderate blockage or stenosis of your carotid artery and are exhibiting symptoms associated with a stroke or a mini stroke. Even if you're not exhibiting any symptoms, if you are found to have an arterial blockage of 80%, a carotid endarterectomy may be suggested.
If you desire freedom from a blocked carotid artery, call Dr. Alan Benvensitry Vascular Surgeon today. He can diagnose and offer relief from a variety of cardiovascular blockages you may be experiencing.
Posted on behalf of Dr. Alan Benvenisty
440 West 114th St, Second Floor
New York, NY 10025
Phone: (212) 523-4706
Monday & Friday 9:00 AM – 5:00 PM