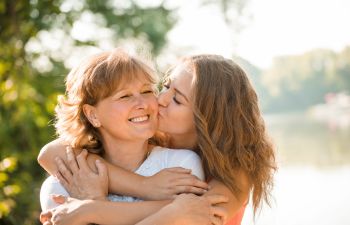 If you've been diagnosed with vascular disease, it can be difficult to process. The emotional strain and stress that such a diagnosis has in addition to the physical issues you're experiencing can be tremendous. During this time, you will need a strong support system to help you as you navigate the treatment plan and emotional strain you're experiencing. It's important that you allow your support system of family and friends to help you.
There are ways you can help others so they can help you most effectively during this time.
Accept their help. Help others help you by being open to their gestures of help. This is not a time to stubbornly think you can do it all on your own. Allow others the joy of serving and loving you during this time. Many times, people want to bring a meal so they feel they are doing something to help, allow them to serve you in this practical way.
Communicate with those helping you and stay well connected. This time has the ability to draw you closer to those you love because you all can realize how important you are to each other. Open and honest conversations about how each person feels are important and help reduce stress.
Allow others to attend your appointments with you. Often times, the emotional strain of your physical issues can cause you to miss important details during a doctor appointment. Bringing someone else to your appointment can help so there are more ears to hear, and important questions can be asked, answered, understood, documented and remembered.
Contact Dr. Benvenisty for all of your vascular treatment. He sees each of his patients with unique circumstances and will treat you according to those specific circumstances. He also treats patients suffering from renal failure, kidney disease, and blood clots.
Posted on behalf of Dr. Alan Benvenisty
440 West 114th St, Second Floor
New York, NY 10025
Phone: (212) 523-4706
Monday & Friday 9:00 AM – 5:00 PM