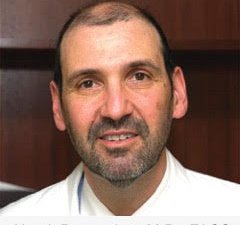 If you are in need of kidney dialysis you have two options–hemodialysis and peritoneal dialysis. Hemodialysis has its advantages. One advantage that patients enjoy is that the treatment allows you to have four dialysis-free days each week. If it is determined that hemodialysis is right for you, you will need to take special consideration to your diet.
You will need to consume less salt. Limiting your salt intake with aid in controlling your blood pressure and help reduce any weight gain between dialysis sessions. Avoid any salt substitutes made with potassium. A great way to enhance your food without the use of salt is to add herbs and spices instead of salt.
Choose proteins. When on dialysis you need to consume about 8-10 ounces of high protein foods each day. The protein will aid in maintaining your blood protein levels and improving your health. Avoid peanut butter, nuts, seeds, dried beans, peas and lentils due to their high potassium and phosphorus content.
Go ahead and eat carbohydrates unless you need to limit your calorie intake for weight control purposes. Whole grains and high fiber foods are high in phosphorus, so avoid those as much as possible. Dairy foods are high in phosphorus, so limit those as well. Fruits do contain some potassium, but some have more than others.
As you can see phosphorus is to be avoided because high levels can cause body changes that can pull calcium out of your bones and make them weak. Limiting potassium intake is important as well because it can cause an irregular heartbeat and even a heart attack.
Contact Dr. Alan Benvenisty Vascular Surgeon for all of your kidney dialysis needs.
Posted on behalf of Dr. Alan Benvenisty
440 West 114th St, Second Floor
New York, NY 10025
Phone: (212) 523-4706
Monday & Friday 9:00 AM – 5:00 PM