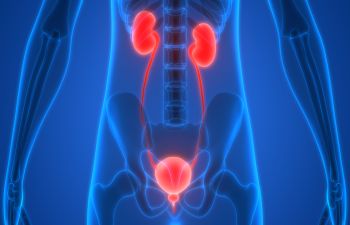 Getting the right amount of iron in your diet is important to many functions of your body. This mineral is vital for many reasons:
Iron is part of hemoglobin, a protein that carries oxygen from your lungs through your body.
Iron assists your muscles in storing and using oxygen.
Iron is part of other proteins and enzymes.
A deficiency of iron can result in anemia and too much iron can cause iron poisoning. If you have an inherited disease called hemochromatosis you may have harmful iron build up in your body.
The amount of iron that you need each day depends on your gender, age and overall health. There are many reasons why you might need more iron. If you've had kidney failure, and are undergoing dialysis, you may need to supplement your iron intake from dietary sources or an iron supplement.
Dr. Benvenisty is an expert in kidney dialysis. He will determine the appropriate treatment plan for his patients who are undergoing kidney dialysis. He will help determine if you are getting the appropriate level of iron while undergoing treatment.
If Dr. Benvenisty suggests adding iron to your diet, there are some delicious, iron-rich holiday foods for you to enjoy.
Meats such as beef, chicken, fish, shrimp, oysters and turkey are all delicious for your holiday meals and a great source of iron.
Dark leafy green salads will accompany your holiday meals and provide your body with healthy iron and low-fat options.
Eggs will provide you with a healthy dose of iron.
Dr. Alan Benvenisty Vascular Surgeon takes careful attention while treating each patient. His careful consideration of your health, anatomy and lifestyle will always be a determining factor when considering if dialysis is right for you. He will also help you adjust your diet and life while undergoing your dialysis treatment. Call and schedule your appointment with him today.
Posted on behalf of Dr. Alan Benvenisty
440 West 114th St, Second Floor
New York, NY 10025
Phone: (212) 523-4706
Monday & Friday 9:00 AM – 5:00 PM