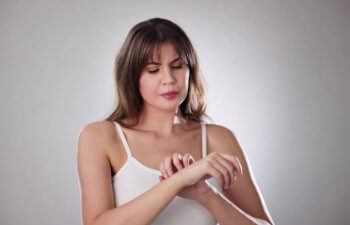 Vascular disease includes several conditions related to blood vessels, such as arteries and veins, throughout the body. These conditions can have severe consequences if left untreated, including heart attacks, strokes and other life-threatening events. Therefore, recognizing the warning signs of vascular disease is crucial for early detection and prompt medical intervention.
Vascular Disease's Five Most Pressing Warning Signs
You must pay close attention to vascular disease's warning signs. Experiencing any of the symptoms noted in this article requires immediate medical attention from a reputable specialist like Dr. Alan Benvenisty, MD.
Persistent Leg Pain and Cramping
One of the most common signs of vascular disease is persistent leg pain and cramping, especially during physical activity. Reduced blood flow to the leg muscles causes this discomfort, known as claudication. If you consistently experience pain that subsides with rest but reoccurs during exercise, it may indicate a blockage in your leg arteries. Consulting with Dr. Alan Benvenisty, MD can help identify the underlying cause, and he can recommend appropriate treatment options.
Non-Healing Wounds
You may have vascular disease if your leg or foot cuts, sores or wounds do not heal. Inadequate blood flow to the affected area can impede the body's healing process, leading to delayed or non-healing injuries. Dr. Alan Benvenisty, MD can evaluate your symptoms and determine if vascular disease is contributing to the problem. Timely intervention can help prevent serious complications, such as infections or tissue damage.
Swelling and Discoloration
Swelling and skin color changes in the legs, ankles and feet may indicate a vascular problem. When blood flow is compromised, fluids can accumulate in the lower extremities, causing swelling. Additionally, the skin may appear pale, bluish or reddish due to a reduced oxygen supply.
Erectile Dysfunction
Sometimes, erectile dysfunction (ED) can be an early warning sign of vascular disease. The arteries supplying blood to the penis can narrow or block, affecting the ability to achieve or maintain an erection. While ED can have various causes, it is crucial to rule out vascular disease as a contributing factor.
Abdominal Pain and Digestive Issues
Vascular disease can also affect the arteries supplying blood to the digestive system. If you experience unexplained abdominal pain, especially after meals, or have ongoing digestive issues such as nausea, vomiting or weight loss, it might be related to compromised blood flow. Seeking medical advice from Dr. Alan Benvenisty, MD can help alleviate your symptoms.
Early Vascular Disease Intervention Prevents Severe Health Issues
Early detection and intervention are essential to managing vascular disease effectively, so do not disregard these warning signs. Instead, contact Dr. Alan Benvenisty, MD to schedule a consultation and get the expert evaluation and treatment you need.
Posted on behalf of Dr. Alan Benvenisty
440 West 114th St, Second Floor
New York, NY 10025
Phone: (212) 523-4706
Monday & Friday 9:00 AM – 5:00 PM