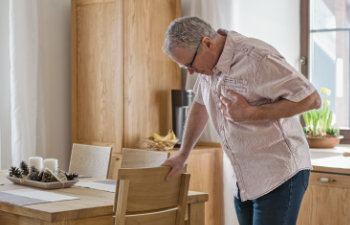 Heart disease is a serious and potentially life-threatening condition that can manifest in a number of ways. Two of the most common symptoms of heart disease are angina and heart attacks. Unlearned individuals may have heard both terms used when referring to heart disease and be confused. While both conditions involve the heart and can be serious, there are key differences that set them apart.
What is Angina?
Angina is a type of chest pain that occurs when the heart is not receiving enough blood. It is often described as a pressure or squeezing sensation in the chest, and can also be felt in the arms, neck, jaw, back or stomach. Angina is typically caused by a narrowing of the coronary arteries, which supply blood to the heart muscle. This narrowing is usually the result of a buildup of fatty deposits in the arteries, known as plaque.
Angina is often triggered by physical activity or emotional stress, and typically goes away with rest or medication. While angina itself is not life-threatening, it can be a warning sign of more serious heart problems, such as a heart attack.
What is a Heart Attack?
A heart attack occurs when the blood flow to the heart is completely blocked, usually by a blood clot. This can cause permanent damage to the heart muscle, and in some cases can be fatal. Unlike angina, the pain of a heart attack is usually more severe and prolonged and may be accompanied by other symptoms such as shortness of breath, nausea, vomiting and sweating.
It is important to seek medical attention immediately if you experience any symptoms of a heart attack, as prompt treatment can greatly improve the chances of a full recovery. If you have a history of heart disease or other risk factors, such as smoking, high blood pressure, high cholesterol or diabetes, it is especially important to be vigilant and seek medical attention at the first sign of trouble.
Reduce Your Risks of Both
While angina and heart attacks are both serious conditions that require medical attention, there are steps you can take to reduce your risk. Maintaining a healthy lifestyle that includes regular exercise, a balanced diet and avoiding tobacco and excessive alcohol consumption, can all help reduce your risk of developing heart disease.
In addition, it is important to monitor your blood pressure and cholesterol levels and to work with your healthcare provider to manage any underlying conditions you may have. By taking these steps, you can help protect your heart and reduce your risk of developing angina or having a heart attack.
When any heart pain occurs, New York Vascular Surgeon Dr. Alan Benvenisty, MD uses the most advanced technologies available to diagnose vascular problems and determine your condition. Then he can recommend the best treatment solution. Contact us today to learn more.
Posted on behalf of Dr. Alan Benvenisty
440 West 114th St, Second Floor
New York, NY 10025
Phone: (212) 523-4706
Monday & Friday 9:00 AM – 5:00 PM