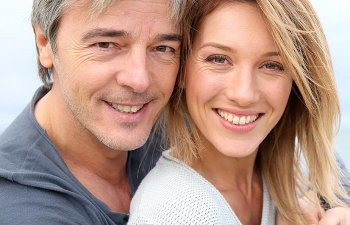 The vascular system (circulatory system) allows blood and nutrients to travel around the body. This complex network relies on veins, capillaries and arteries. Sometimes obstructions occur, which can result in poor health or the development of life-threatening conditions.
Many minor issues associated with vascular health are treated by a general practitioner. However, you should visit a vascular surgeon to receive specialist care. A doctor who is entirely focused on this area of medicine is best suited to treat complex conditions.
Vascular Surgeon
Vascular surgeons are equipped to manage and treat conditions associated with arteries and veins throughout the circulatory system. This may include minimally invasive procedures or open surgery. Continued treatment is also necessary for many vascular diseases and conditions. You will want to trust your care to a dedicated surgeon in New York.
At his NY clinic, Dr. Benvenisty focuses on patient-centered care. When patients present with complex conditions, there is no definitive approach to treatment. Instead, your vascular surgeon will provide individualized solutions to achieve vascular health goals.
Alternatively, patients may only need to make changes to diet and lifestyle to find relief. A highly trained and experienced vascular surgeon will offer the best treatment strategy for your needs. Working with the same specialist will also allow you to build a trusting and beneficial relationship.
Dr. Benvenisty is board-certified as a general surgeon with additional qualifications in vascular surgery. With extensive experience in treating vascular conditions, you can rely on Dr. Benvenisty to provide rapid diagnosis and relief in New York.
When to Consult with a Vascular Surgeon
Procedures such as balloon angioplasty, atherectomy, stent procedures and open surgery fall under the remit of a specialist vascular surgeon. Symptoms of concern include leg pain when walking, veins that are painful or bulging and swelling in the limbs. If you have other health issues with no obvious explanation, you may wish to first visit your family doctor, who can make any necessary referrals.
Call our New York practice today to arrange a consultation with Dr. Benvenisty. We are committed to helping you improve circulatory health.
Posted on behalf of Dr. Alan Benvenisty
440 West 114th St, Second Floor
New York, NY 10025
Phone: (212) 523-4706
Monday & Friday 9:00 AM – 5:00 PM