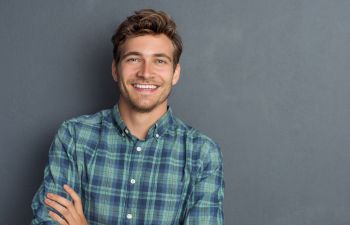 According to Men's Health Month.org,  June is Men's Health Month. The purpose behind this time is to increase the awareness of preventable health problems and encourages early detection and treatment of disease among men and boys. It encourages the following  three things:
Seeking regular medical advice
Early treatment for disease
Early treatment for injury
Men are more likely to have heart disease than women. Sadly, men are less likely to visit the doctor for annual examination and preventive services than women. Heart disease describes a wide range of conditions that affect your heart. You may also hear it being described as cardiovascular disease. Cardiovascular Disease generally refers to conditions that involve your blocked or narrowed blood vessels. These issues can lead you to have a heart attack, angina or a stroke.
One of the best ways to prevent heart disease is to keep up to date on your regular medical checkups. Early detection and treatment of heart related issues could help you enjoy a lifetime of better heart health. In addition to regular checkups, it's important to maintain a healthy lifestyle that promotes heart health.
Heart Healthy Lifestyle 
A smoke-free lifestyle
Controlled blood pressure
Monitored cholesterol levels
Diabetes under control 
Healthy diet and controlled weight
Stress management
Exercise
Reduce stress
Employ good oral hygiene methods
Attend regular checkups
Dr. Alan I. Benvenisty, MD is a board certified general surgeon in New York City with a specialty in vascular diagnosis, endovascular procedures and vascular surgery. Vascular surgeons like Dr. Benvenisty are specialists when it comes to the diagnosis and treatment of circulatory and vascular conditions. Contact his office today.
Posted on behalf of Dr. Alan Benvenisty
440 West 114th St, Second Floor
New York, NY 10025
Phone: (212) 523-4706
Monday & Friday 9:00 AM – 5:00 PM