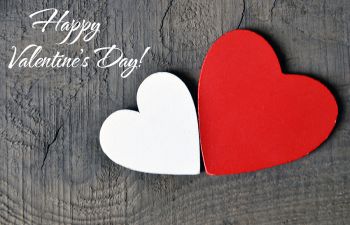 It's February and love is in the air everywhere we look. Valentine's Day is a great time to be reminded of all that we love and can tend to take for granted. How are you feeling about your body? Have you lost that loving feeling for your legs due to Varicose and Spider Veins? If so, one common treatment for this condition is Sclerotherapy.
Sclerotherapy is most effective for spider veins. It involves injecting a saline or chemical solution into the varicose or spider vein. This process causes the veins to harden and eventually disappear.
If it is determined that sclerotherapy is right for you, you can expect to experience certain side effects after your treatment. Initially you may have a mild amount of itching in your legs for a couple of days. You may also see some raised or red portions of your skin in the area of the injections.
Over time, you may have some lumps that are hard. These will dissolve and fade over the period of several months. Some patients experience brown lines or spots. These usually, disappear, but in some cases they can last indefinitely. In some cases you may notice tiny red blood vessels that appear awhile after your surgery in your legs. These should fade within three to twelve months and require no further treatment.
Contact Dr. Alan Benvenisty to seek treatment for your varicose or spider veins. His expertise and treatment is sought after for a variety of vascular and vein conditions. Call and schedule your appointment with Dr. Benvenisty today and fall in love with your legs again.
Posted on behalf of Dr. Alan Benvenisty
440 West 114th St, Second Floor
New York, NY 10025
Phone: (212) 523-4706
Monday & Friday 9:00 AM – 5:00 PM