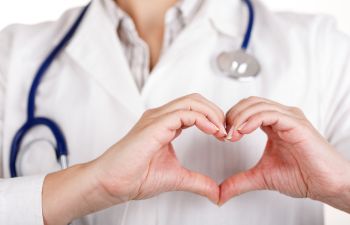 Stents are small, expandable tubes that are medically inserted inside narrowed arteries. Stents are considered to be minimally invasive because they produce less discomfort and have a shorter recovery time than their counterpart, artery bypass surgery. Stents are beneficial because they reduce symptoms associated with a variety of conditions, including vascular conditions. Stenting keeps an artery open to allow proper blood flow through the veins and arteries.
Any type of blockage or narrowing of an artery can be problematic. Each blood vessel, artery, and vein has a specific destination in the body for which it is to carry oxygenated blood. When an artery or any type of vessel in the body is blocked, it can cause serious damage. For instance, when a blockage or narrowing of the carotid artery occurs, a stroke can be on the dangerous horizon. Vascular surgeons may perform carotid artery stenting along with balloon angioplasty to keep the artery open and reduce the occurrence of re-blockage dramatically.
Dr. Alan I Benvenisty, Vascular Surgeon, is a highly respected vascular and endovascular surgeon in New York City. As a specialist in the diagnosis of vascular disease, Dr. Benvenisty favors minimally invasive options and treatments whenever possible. Minimally invasive stenting has become an incredibly effective and safe way for complex vascular repairs. Dr. Benvenisty is dedicated to the philosophy of treating patients as individuals, and his work with local patients has been chronicled in several newspapers throughout the city.
If you would like to speak with Dr. Alan Benvenisty regarding your vascular concerns, please contact our office today to schedule a consultation.
Posted on behalf of Dr. Alan Benvenisty
440 West 114th St, Second Floor
New York, NY 10025
Phone: (212) 523-4706
Monday & Friday 9:00 AM – 5:00 PM