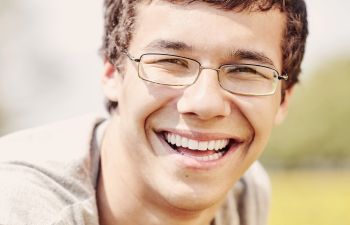 More than 34 million Americans live with diabetes. A lot of the discussion about diabetes focuses on blood sugar control. This is obviously one of the most important aspects of diabetic self-care. It helps keep those with diabetes safe and prevents unseen internal damage. It is this damage that is frequently missed when talking about the dangers of diabetes.
A Strong Connection with Vascular Health
High blood sugar can damage your vascular system. This damage may go unnoticed until a major event, such as a stroke or heart attack. Aside from these commonly known diseases, diabetic vascular disease can also affect:
Peripheral arteries

. This can reduce blood flow to the feet or legs and cause foot ulcers or leg pain when walking or standing.

Eye Disease

. If the small blood vessels in the retina become blocked, they can swell and become painful. Severe blockages can cause blindness.

Kidney damage

. Also called renovascular damage, diabetes affects the blood vessels of the kidneys. It can cause kidney damage and kidney failure. This can lead to dialysis or kidney transplant. Diabetes is the most common cause of kidney failure in the United States.
Preventive Strategies
Preventing vascular conditions begins with excellent control of blood sugar. Early treatment can reduce the effects of diabetes on the vascular system, particularly the heart and kidneys. Kidney failure often has no symptoms until it is too late.
Besides controlling your blood sugar and taking other medications as directed, some strategies for keeping your vascular system in good health are:
Regular eye exams to check retinal blood vessels.

Regular blood pressure and cholesterol tests.

Routine blood tests for kidney function.

Regular foot checks for sensitivity, ulcers, injuries or color changes.

Improving your diet by making healthy choices throughout the day.

Walking daily or performing other doctor-approved exercise.
How Dr. Benvenisty Can Help
Dr. Benvenisty specializes in vascular surgery and is an advocate for renal failure patients. As a leader in vascular treatment, he works to find the least invasive treatment options while ensuring the best patient outcomes. If you are suffering from diabetes-related vascular disease, contact the office today to schedule a consultation.
Posted on behalf of Dr. Alan Benvenisty
440 West 114th St, Second Floor
New York, NY 10025
Phone: (212) 523-4706
Monday & Friday 9:00 AM – 5:00 PM