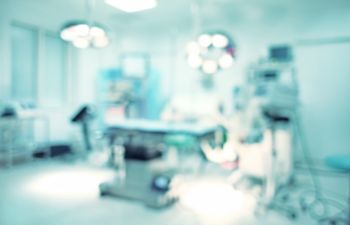 An aneurysm is defined as an "abnormal bulge or ballooning in the wall of a blood vessel." Aneurysms can develop in several parts of the body, and they can be extremely dangerous, even leading to death. The scariest thing about aneurysms is that they typically do not have symptoms associated with them, so people generally do not know they have an aneurysm until a rupture occurs.
Aneurysms are mostly associated with the aorta, which is the main artery carrying blood from the heart to the body. Still, they can also occur in other areas of the body. They can form in the peripheral arteries, such as the femoral arteries (within the thigh), splenic arteries (near the spleen), popliteal arteries (behind the knees), and blood vessels supplying blood to the brain (brain aneurysm).
The scariest part of having an aneurysm is that most people who have them are unaware that they exist inside their bodies. Those who are aware of an aneurysm may feel like a walking timebomb waiting to go off. Both cases can produce life-threatening risks. In both cases, aneurysms usually do not have any noticeable signs or symptoms initially, though the development of thrombosis and embolism can cause pain in the arm or legs.
A ruptured aneurysm can lead to:
Coma
Hemorrhagic stroke
Hydrocephalus
Long- or short-term brain damage
Vasospasm
Factors affecting the chance of making a full recovery after an aneurysm include the type and extent of the condition, a person's prior overall health, and how quickly treatment is given.
Dr. Alan I. Benvenisty, MD, is a highly trusted and respected vascular specialist in New York City. He has extensive knowledge in the behavior of peripheral aneurysms and a particular specialty in limb salvage bypass surgery. Contact our office to schedule an appointment with Dr. Benvenisty.
Posted on behalf of Dr. Alan Benvenisty
440 West 114th St, Second Floor
New York, NY 10025
Phone: (212) 523-4706
Monday & Friday 9:00 AM – 5:00 PM