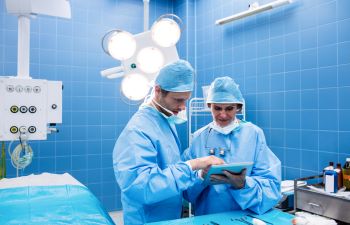 Vascular Stenting is a procedure that is used to treat your narrowed arteries. It employs the use to small, expandable tubes (stents) to reduce your symptoms associated with a variety of conditions, including vascular conditions.
If you had a vascular surgery, such as vascular stenting, you will play a large role in your recovery. You will need to listen to Dr. Alan Benvenisty's instructions to ensure a positive recovery period. Be sure to take the medications that are prescribed to you and attend your follow-up appointments after your procedure.
There are some general guidelines you should follow after your vascular stenting and most other vascular surgery as well.
Be active as soon as you are able. When it is safe and possible, resume activities gradually. You may need to work with a special therapist to improve your activities and functions during your recovery period as well.
Review your regular medication dosages with Dr. Alan Benvenisty. In many cases, you will resume your pre-surgery medications; however there may be some adjustments necessary.
Consider your lifestyle. Discuss your habits, diet, and activities you were involved in prior to your surgery. You most likely need to make some healthy adjustments to ensure a positive long-term outcome after your surgery. One such habit you will certainly want to adjust and stop is smoking. You also may need to adjust your dietary guidelines to reduce your risk of high blood pressure and the recurrence of vascular disease.
To speak with Dr. Benvenisty personally regarding your vascular concerns, contact our office on Amsterdam Avenue today.
Posted on behalf of Dr. Alan Benvenisty
440 West 114th St, Second Floor
New York, NY 10025
Phone: (212) 523-4706
Monday & Friday 9:00 AM – 5:00 PM