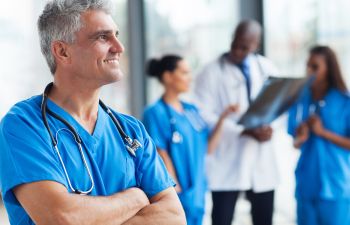 September is National Cholesterol Education Month. High Cholesterol is one of the leading causes of vascular problems. This makes it a good time to have your blood cholesterol checked and take appropriate steps to lower it if it is too high. Here are a few important things you should know about cholesterol so you can know if it might be causing you to have vascular problems.
According to the Centers for Disease Control and Prevention, more than 102 million American Adults (20 years or older) have total cholesterol levels at or above 200mg/dL, which is above healthy levels. More than 35 million of these people have levels of 240 mg/dL or higher, which puts them at high risk for heart disease.
If you have too much cholesterol it builds up in your arteries. This results in a narrowing of your arteries and puts you at risk for a stroke or heart disease.
If you have high cholesterol you most likely will not know it. The only way to determine if you have high cholesterol is by checking it with a blood test. The National Cholesterol Education Program recommends getting your cholesterol checked every 5 years for adults 20 years or older.
If you have high cholesterol you may need to take medications. You also may help lower your levels through diet, exercise, healthy weight management and not smoking.
LDL (low-density lipoprotein) is known as "bad" cholesterol.  HDL (high-density lipoprotein) is known as "good" cholesterol.
If you or a loved one is suffering from some form of vascular disease, contact Dr. Alan Benvenisty. He is your trusted physician with a special emphasis and extensive experience in vascular diagnosis and surgery.
Posted on behalf of Dr. Alan Benvenisty
440 West 114th St, Second Floor
New York, NY 10025
Phone: (212) 523-4706
Monday & Friday 9:00 AM – 5:00 PM