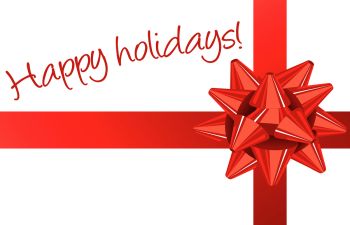 Your vascular system is the most central part of your living body. Vascular disease is classified as any condition or illness that affects the network of your blood vessels. The vascular system, also known as the circulatory system, moves blood with oxygen and nutrients to feed your tissues and carry off waste. It is vital to your well-being.
It is very easy to allow the holiday season to overwhelm us in many different areas of life. The stress can get to many of us with all of the things to do, all of the gifts to purchase, and all of the unhealthy options available to us. Understanding that certain factors can increase your risk of vascular disease can help you make better choices. These are risk factors to keep in mind:
Diabetes
Family history of vascular disease, heart attack, or stroke
High blood pressure
High level of fats, cholesterol, and triglycerides
Being overweight or obese
Lack of physical activity
Gender (men are at higher risk than women)
Smoking
Stress
During the holiday season and throughout the year, it is crucial that you make good choices that will help to take care of your vascular system. A healthy diet full of natural foods (limiting or reducing all processed foods) can help lower your blood sugar and cholesterol. Regular exercise pumps blood through your veins and into your heart to keep your heart working strong. Stress management will help to lower your blood pressure and take that pressure off your heart so that it can function properly. Quitting all tobacco use is also vital for your vascular health, so now is the time to do it. By making simple lifestyle changes, you can increase your quality of life, and there is no better time than now. What better gift to give yourself and your loved ones than a healthy version of yourself!
Posted on behalf of Dr. Alan Benvenisty
440 West 114th St, Second Floor
New York, NY 10025
Phone: (212) 523-4706
Monday & Friday 9:00 AM – 5:00 PM