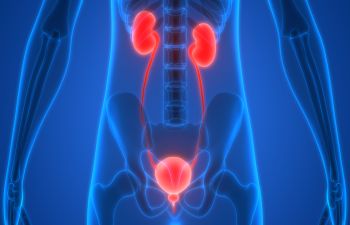 The kidneys get very little attention. Even when people have the urge to urinate, they typically do not think about their kidneys – they are just thinking about how quickly they can find a restroom. However, the kidneys are two vital organs for good health. They act as filters for the blood, removing waste, toxins, and surplus fluids. They also help regulate blood pressure and blood chemicals, and they keep bones healthy and stimulate red blood cell production. Those with chronic kidney disease (CKD) must develop a close relationship with a specialized physician.
When patients are diagnosed with complete kidney failure, life expectancy is dramatically shortened without dialysis or a kidney transplant. While many patients are put on a waiting list for a kidney transplant, most opt for dialysis treatment until/if a viable kidney becomes available.
Dialysis is not a cure for kidney disease. It is a medical process to remove waste and fluid from the blood so that your body does not become septic. Patients undergoing dialysis treatments will require a full lifestyle change. The most common type of dialysis is hemodialysis. This process uses an artificial kidney to remove the blood from the body and filter it through an artificial kidney to remove toxins before it is returned to the body. Hemodialysis treatments are usually performed three times a week, with each session lasting three to five hours. Adapting your schedule to accommodate these treatments will be necessary.
Some patients are able to give themselves dialysis treatments at home through a surgically implanted catheter that is placed into the abdomen. Peritoneal dialysis takes a few hours and needs to be repeated four to six times per day, but it can be performed while awake or sleeping.
Kidney dialysis is a vital treatment for those with CKD and kidney failure. Today, patients can be on dialysis for 20 years or longer, leading active and fulfilling lives. Life on dialysis can mean a longer and better life. Yes, you must make adjustments to your lifestyle, but living with treatment is better than the alternative.
Dr. Alan I. Benvenisty, MD, has been instrumental in helping patients determine the appropriate treatment for chronic kidney disease. His dedication to treating patients as individuals helps many adjust to the newness of life with dialysis. Contact our New York City office to schedule an appointment with Dr. Benvenisty.
Posted on behalf of Dr. Alan Benvenisty
440 West 114th St, Second Floor
New York, NY 10025
Phone: (212) 523-4706
Monday & Friday 9:00 AM – 5:00 PM