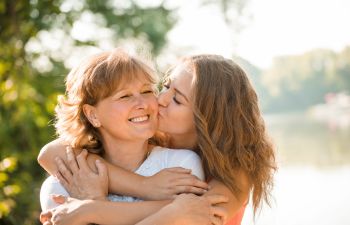 You can experience better quality of life when catheter embolization is used in combination with other treatments. At Dr. Benvenisty's offices in New York, this procedure is not used as a procedure in isolation to treat vascular disorders.
A catheter embolization can reduce symptoms such as pain. This effect compliments the outcomes of other treatments recommended by Dr. Benvenisty. You can attend a consultation at our New York offices to further explore if the procedure will provide any benefits.
Excessive Bleeding
If you are experiencing excessive bleeding into the abdomen, a catheter embolization is often used to address the issue. The goal is to prevent or control bleeding by closing blood vessels. Dr. Benvenisty also uses embolization to treat abnormal menstrual bleeding that usually results in the need for a hysterectomy.
The supply of blood to an aneurysm can be blocked when the supplying artery is closed. This is made possible through the use of a catheter embolization. You can book a consultation with Dr. Benvenisty to discuss your treatment options at his New York offices.
Alternatively, a catheter embolization can restore normal blood flow in certain circumstances. Arteriovenous malformation (AVM) or arteriovenous fistula (AVF) are examples of conditions that are treated using this procedure.
Alternative to Surgery
There are several factors that can increase the risks associated with surgery. If you have a pre-existing condition, catheter embolization is often a safer option than open surgery. Age and complex vascular conditions can also inform Dr. Benvenisty's recommendations.
While a catheter embolization is considered a minimally invasive procedure, there are potential risks. Around 85% of patients do not experience complications. However, others may suffer allergic reactions, infection, bleeding and damaged blood vessels.
Dr. Benvenisty is a highly experienced, board-certified vascular surgeon in New York. As part of your consultation, he will seek to identify any risk factors you may suffer from a catheter embolization. As a specialist in vascular diagnosis, endovascular procedures and vascular surgery, you are in good hands with Alan I. Benvenisty, MD.
Call our New York offices for diagnosis and treatment if you are experiencing issues that could stem from vascular disease.
Posted on behalf of Dr. Alan Benvenisty
440 West 114th St, Second Floor
New York, NY 10025
Phone: (212) 523-4706
Monday & Friday 9:00 AM – 5:00 PM