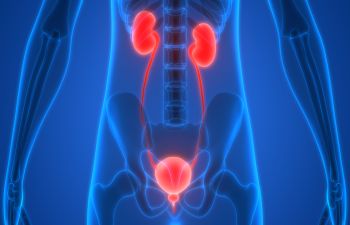 The more you understand something, the better you can care for it. For example, understanding the inner workings of your car will help you know what needs maintained and how it will perform to its maximum capacity for you. The same applies to your body. When you understand the parts and how they function, it will help you know how to best care for it.
Let's take some time to understand your kidneys a bit more.
Your kidneys are two bean-shaped organs that are close to the size of your fist. Each kidney is on each side of your spine just below your rib cage.
Your kidneys filter approximately 120 to 150 quarts of blood. This function produces about 1 to 2 quarts of urine per day.
Your kidneys prevent extra waste and fluid to buildup in your body.
Your kidneys maintain your levels of electrolytes.
Your kidneys produce hormones that help regulate your blood pressure, make red blood cells and maintain bone strength.
Each kidney is made up of approximately one million filtering units called nephrons. Every nephron filters a small amount of your blood.
If your kidneys stop working, you will experience acute renal failure. If you experience a kidney condition or disease, call Dr. Alan Benvenisty Vascular Surgeon. He will offer you his extensive experience in vascular diagnosis with a super specialty in kidney condition and diseases. Contact our office in New York City today to schedule a consultation.
Posted on behalf of Dr. Alan Benvenisty
440 West 114th St, Second Floor
New York, NY 10025
Phone: (212) 523-4706
Monday & Friday 9:00 AM – 5:00 PM